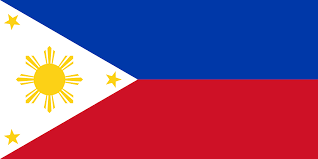 Dog travel to Philippines – What is the process for bringing dog to Philippines?
Pets are cherished companions of humans. These adorable family members bring us immense joy and happiness. When planning to move to Philippines, one cannot part ways with their beloved pets. So, what is the solution? The answer is simple – bring your dog along with you to Philippines! When you are going to take your dog to Philippines from Hong Kong, you usually have a lot of questions: How much is the price of dog immigration to Philippines? Is it feasible for old dogs to immigrate to Philippines? What regulations does the Pilipino government have on dogs immigrating to Philippines? PET TRAVEL, an expert in dog travel to Philippines, will provide you with the most professional pet immigration agency service at the most affordable price.
Creating meaningful connections with our furry friends can be one of life's greatest joys. It's a journey that requires care and attention, and sometimes even involves bringing them along on our adventures. Dog immigration to Philippines can be complex and time-consuming, but PET TRAVEL dog import Philippines team can help simplify the journey for you and your beloved dog.
According to the Philippines entry requirements and our practical experience, the following summarizes the necessary steps and information for you to immigrate dogs, hoping to help you successfully handle the process.
General requirements for dog immigration to Philippines, such as:
Microchip
Vaccination and Vaccination Record
Philippines pet health certificate
Other treatments
Import permit
Dog license
IATA-standard crates required
Please let us know at least 1.5-2.5 months before departure, and you need to contact the airline in advance to arrange to book a seat. In addition, the direct flight to Philippines only accepts the dog to be checked in the cargo, and the dog cannot be brought to the passenger compartment. Please contact us for further information when you plan to import dog to Philippines.