Our Pet Relocation Service
MiSSION
A loving and caring pet relocation
service for customers is our biggest
mission to make our business successful.
PASSION
"People do not care how much you know
until they know how much you care."

OUR COMPANY
Pet Travel has been relocation pets for
our clients from 2018, we aims to provide
the best service for your pet.
PET TRAVEL – International Pet Travel Experts: Safety, Professionalism, Peace of Mind.
If you are planning to relocate overseas with your pet and considering pet Immigration, what should you do? As a pet lover, pet owners would like to handle all the procedure and documents on their own, to ensure their beloved furry child will be welly treated and safely. When we search pet travel reviews from the internet, there are tunes of complex and cumbersome text which is time-consuming and hard to read, and feels like losing direction after all long text. Without experience, pet owners might make mistakes on pet travel documents. Any errors in documentation or vaccination can lead to a failed pet immigration application, jeopardize the safety and health of the pet, and even result in quarantine.
Undoubtedly, your time and energy are valuable, and professional matters should be entrusted to professionals to ensure a higher success rate. Therefore, when it comes to handling animal immigration procedures, it is best to seek assistance from a reliable pet travel agency that can handle all the necessary formalities, ensuring a flawless process and a smooth journey for your pet to the destination. It is important to choose an experienced service have a deep understanding of the pet travel requirements, our pet travel agent will help you avoid from getting any troubles. PET TRAVEL is the perfect choice – a professional, attentive, and cost-effective pet immigration company in Hong Kong.
Pet Travel is the most trustworthy pets travel company in your vicinity, specializing in pet travel services. We offer reasonable pricing for pet immigration with no hidden charges. With our extensive experience in pet immigration, we can assist you in relocating your cats or dogs to any country. Pet Travel provides personalized and thoughtful services, understanding the concerns of pet owners and the needs of your pets. The safety and comfort of your pets during the immigration process are our top priorities. With our professionalism, your pets are in safe hands. Trust Pet Travel to handle your pet immigration matters with confidence.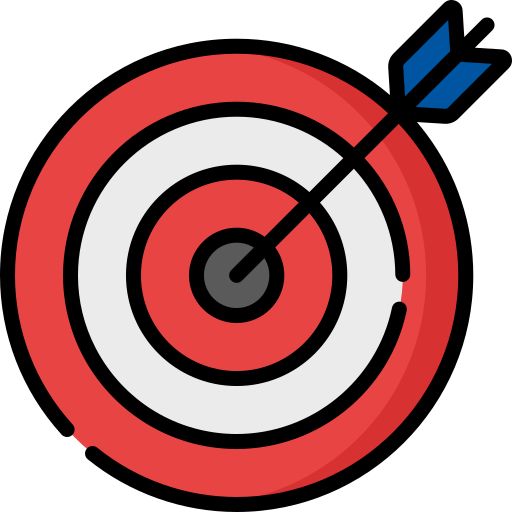 MiSSION
A loving and caring pet relocation
service for customers is our biggest
mission to make our business successful.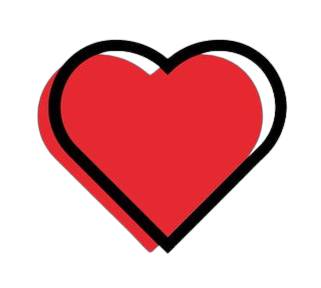 PASSION
"People do not care how much
you know until they know
how much you care."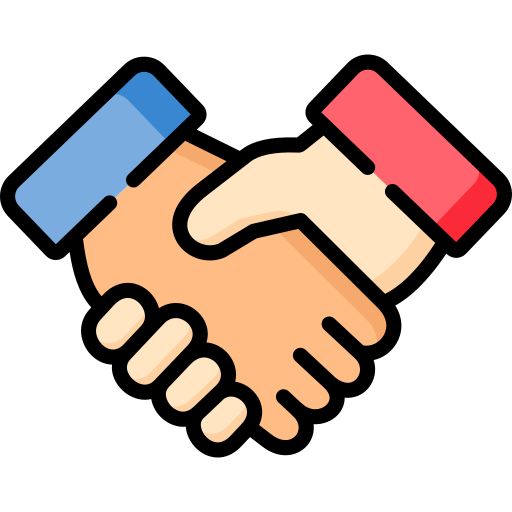 OUR COMPANY
Pet Travel has been relocation pets
for our clients from 2018, we aims to
provide the best service for your pet.
Pet Travel can assist you with the following pet travel service:
Provide the best options for you and your beloved pet's immigration plans.

Supply IATA-approved pet crates to ensure the safe transportation of your pet.

Arrange pick-up and drop-off of your pet from your specified location.

Handle all the necessary procedures for international pet travel and pet immigration.

Take care of all the required documentation for pet departure and pet arrival.

Arrange the optimal immigration route for your pet, book flights with suitable airlines, and handle the pet check-in process.

Reserve rest stations at major airports, where allowed.

Assist with animal travel customs procedures at your destination.
Please fill out the Pet Travel Quotation Form to provide us with all the necessary information to meet your individual pet relocation and pet shipping needs. If you have further enquires, you could send us your information (Contact Us) or WhatsApp +852 6358 3131 directly.
What are the process of pet travel?
The process of a pet international travel can typically take around 3-6 months, depending on the destination country and the pet's health condition. PET TRAVEL can guide you through the following detailed steps of pet travel HK:
Microchip implantation for identification purposes.

Vaccination requirements according to the destination country's regulations.

Additional treatments for internal and external parasites.

Providing vaccination records (pet's vaccination card).

Obtaining an animal health certificate from a veterinarian.

Import permit for animal immigration (specific to certain countries/regions).

Blood tests (specific to certain countries/regions).

Booking quarantine arrangements upon arrival (specific to certain countries/regions).

Dog license (required in certain countries/regions).

Captain's declaration form (required in some countries).

Airway bill (for air transport only).
As you can see, the process of pet immigration involves various detailed procedures that require careful planning in advance. It's important to have knowledge of the pet travel scheme of the respective regions and countries, as well as the latest pet immigration regulations and requirements of airlines and customs. Entrusting your pet immigration matters to professional companies like PET TRAVEL ensures that your pet's journey is handled with efficiency, safety, and comfort, providing them with a happy and secure trip.
PET TRAVEL, a International trusted Pet Travel HK company, has served numerous pet owners, helping them transport their beloved pets worldwide. We treat pets as our own child and provide attentive service to make their journey as comfortable as possible.
Why Pet Travel is recommended?
Here are some of the concerns Pets Travel addresses:
Safety: Ensuring the safety of pets is PET TRAVEL's mission. We take care of pets meticulously and provide real-time updates to their owners.
Validity of Pet travel documents: PET TRAVEL ensures that all necessary pet immigration documents are provided promptly and meet the requirements of different destinations.
Safe and comfortable travel: Each pet receives VIP personalized travel service, ensuring efficient, safe, and comfortable transportation.
Worries about high pet immigration costs: PET TRAVEL customizes exclusive pet immigration plans based on your needs and your pet's situation. Our pricing is transparent, with no hidden fees.
PET TRAVEL, as a professional pet immigration service provider, offers several advantages:
Expert Team: PET TRAVEL's consulting team consists of professional veterinarians, import-export specialists, pet transport experts, and a dedicated design team. Our team adheres to professional standards and possesses a compassionate approach. Our service philosophy revolves around professionalism, patience, and care. Every pet in our care receives personal attention, allowing you to confidently entrust your beloved pets to us. Over the years, PET TRAVEL has established friendly relationships with the majority of pet owners, thanks to our professional pet immigration services and outstanding reputation in the industry.
Local Operation: PET TRAVEL is a professional pet immigration company based in Hong Kong. We can efficiently handle pet transport, export, import, and customs clearance procedures in the shortest possible time, eliminating the hassle of multiple transfers.
Wide Service Range: Our services cover a broad range of pet-related matters, including pet relocation abroad, return to home country, and pet travel assistance. We strictly adhere to professional standards and implement the current pet immigration standards in different regions.
Customized Pet Transport Solutions: PET TRAVEL provides personalized pet transport solutions tailored to each client's specific needs. We create exclusive pet transport plans to ensure the smooth transportation of your beloved pets.
Established Logistics Network: With a thorough understanding of pet immigration regulations in various countries, PET TRAVEL has established close partnerships with several leading international airlines. We benefit from a mature logistics network system to facilitate the pet immigration process.
Professional Expertise: PET TRAVEL has extensive experience and a successful track record in handling numerous pet transport operations. Our professionalism and skill have garnered continuous praise from pet owners.
Thoughtful Cat and Dog Immigration Services: PET TRAVEL's services are customer-centric and meticulously designed. With PET TRAVEL as your partner, you no longer need to worry about your pets' travel arrangements.
PET TRAVEL – Your pet immigration specialist
PET TRAVEL, as a professional pet immigration company, ensures the seamless execution of every step through its specialized service teams:
Renowned Veterinary Clinics: PET TRAVEL has established long-term partnerships with well-known veterinary clinics. These professional veterinarians possess extensive quarantine experience and are familiar with all the necessary quarantine procedures for pet immigration. This significantly reduces the margin for error. We prioritize the well-being and care of your pets, providing them with the utmost attention and ensuring their health and safety throughout the process.
Pet Transport Team: We are well-versed in the pet transport regulations and requirements of the majority of airlines. PET TRAVEL arranges the most efficient itineraries for pets, minimizing the transit time. We also assign dedicated personnel to oversee the entire transport process, including customs clearance and boarding procedures. Our goal is to provide your pets with the most comfortable and smooth travel experience. With PET TRAVEL, you can expect comprehensive and attentive service at the most reasonable pet immigration prices.
Personalized One-on-One Service: PET TRAVEL assigns dedicated consultants to provide one-on-one professional service to each pet owner. From the initial consultation to the final pet transport operation, specific personnel will be responsible for tracking the entire process. Pet owners will receive timely and direct updates on their pets' status and progress.
PET TRAVEL understands that the safety, comfort, and timeliness of pet immigration are of utmost importance to you, rather than the cost or fees involved. Each pet has its unique personality and habits, and we treat every pet with equal care and affection.
If you require pet immigration services, choose PET TRAVEL. We will care for your pets as if they were our own children. We guarantee comprehensive pet transport services with just one phone call, ensuring the safe delivery of your pets to their destination within a shorter timeframe, sparing them the fatigue of the journey. PET TRAVEL enables you to effortlessly relocate your pets at the most affordable pet immigration fees.