Why do i need a pet relocation company?
Why do I need a pet transport company?
As a first step, if you are looking to take your pet relocate it overseas permanently, you should speak with a pet travel agent who will be able to help you with the requirements of your pet's travel abroad. Most airlines no longer allow passengers to book pets for travel as part of their 'baggage', so you have to hire a pet travel cargo company to make the necessary arrangements with the airline on your behalf.
Flight checking
Our pet relocation services include all the necessary flight information, and we'll do our best to get a direct connection if at all possible. Our team will recommend what airline and route would be best for your pet, provide a detailed description of what pet travel crates you will need, and explain how much paperwork and veterinary preparation is needed so that you can get an accurate estimate. We will be able to let you know what airlines will accept pet bookings to specific destinations.
Another important fact to remember is that not all destinations may be possible for pet flights. Each airline will have its own 'cargo' facilities at the arrival destination – this will be the area that your pet would be delivered to, once your pet's flight has landed.
Personal-tailor services
Airlines and destination countries have a variety of rules and regulations that make flying pets with commercial airlines quite challenging for pet owners who arrange their own pet shipping. Our company will assign you to a pet travel specialist who will handle all aspects of your pet's relocation. As specialists in the field of pet travel and pet relocation, we understand that each of pets will have their own specific pet relocation needs, which is why our service is tailor-made to suit each and every client.
Our experienced, knowledgeable pet travel agents know that every pet and every move are unique, so we make sure you receive the best care possible. We offer a hassle-free service that includes everything from navigating regulations and paperwork to facilitating travel arrangements. We provide IATA approved pet crate that includes water bowls and a funnel for topping up the water for your pet at appropriate intervals during the pet's journey. With us, the process is as easy as possible, giving you the freedom to relocate without any worries.
Pick-up and Delivery
You can arrange for your pets to be picked up from anywhere and travel to the airport stress-free and relaxed. When your pets arrive, we'll ensure they get to the destination in a climate-controlled vehicle.
Relocation Paperwork
Our travel agents will help you arrange vaccinations, official health documents, and other requirements for your pets in order to be approved. We ensure that your documents get where they need to go in time for your pets' departure.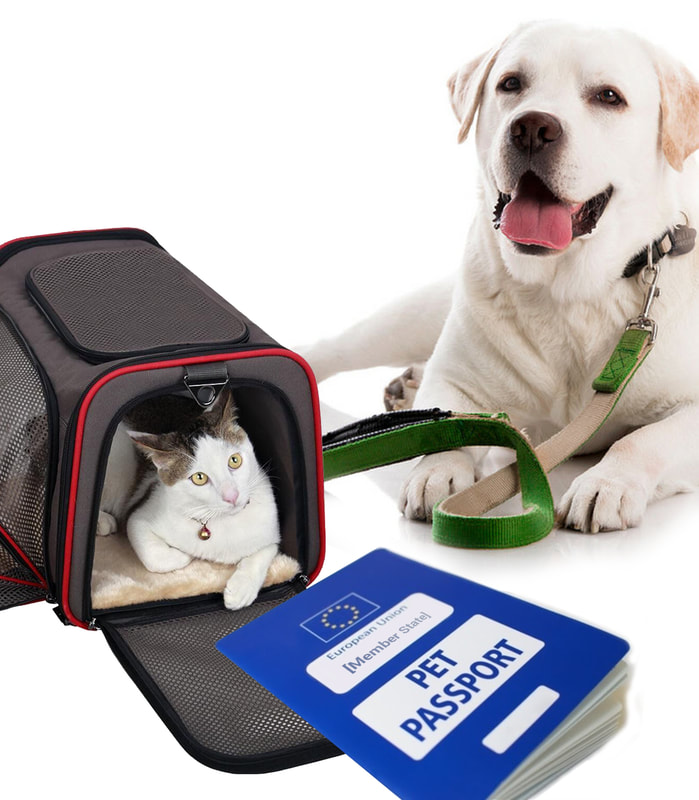 Pet Relocation in
Pet Travel