Why do i need a pet relocation company?
Why do I need a pet transport company?
As a first step, if you would like to plan on moving with your pets, you might want to know those procedure about pet relocation and searching for animal relocation services. Complex and cumbersome text can be overwhelming and discouraging to read, and feels like losing direction after all the document reviews. At this moment, pet relocation companies will be your best partner.
Our pet relocation service could help with simplify and handle all the intricate procedures and paperwork for you. We have a deep understanding of the pets relocation requirements of different countries and airlines, providing you with professional guidance and advice to ensure a smooth and safe pet relocation.
By professional and trustful pets relocation company, you can alleviate the stress and confusion associated with the process. Their expertise and experience in pet relocation service will help you navigate through the complexities, allowing you to focus on other aspects of your move while ensuring the well-being and comfort of your beloved pet.
International Pet relocation Services
Each country may require different documents and applications, and your beloved pet will need to be vaccinated according pet express scheme. In addition to complying with local government entry requirements, you also need to check and understand the airline's regulations and pet flight arrangements, as airlines may not allow pets to board without complete documentation.
Our pet relocation service includes checking all necessary flight information to ensure your pet can safely board the flight and reach its final destination. We will directly contact the airline and local customs to reduce unnecessary hassle for your pet during the journey. Our team will recommend the most suitable airlines and routes for your pet, explain which animal relocation crate you need, and explain how much paperwork and veterinary preparation is required for you to get an accurate estimate. We can also inform you of any additional requirements and boarding procedures from the airline. You may enjoy your new life with a stress-free pet relocation experience.
Another important fact to remember is that not all destinations are suitable for pet flights. Each airline has its own "cargo" facilities at the destination, and once your pet's flight lands, your pet will be transported to the airline's temperature-controlled compartment to prepare for customs clearance.
Personalized Pets Relocation Assistance
Airlines and destination countries have various rules and regulations, which can make pet owners find it challenging to arrange their pet's immigration. Our company will assign a pet relocation HK expert who will handle every aspect of your pet's relocation. As pet relocation specialists, we understand the regulations of each country and different airlines, which is why our animal relocation services are tailored to each individual client.
Our experienced and knowledgeable professional team understands that each pet is unique, and we ensure they receive the best care. We provide end-to-end services, including arranging vaccinations, booking pet flights, preparing necessary entry and exit documents, and more. We offer IATA-approved pet crates. With us, we strive to make the entire process as simple as possible, allowing you to focus on other immigration matters.
Door-to-Door Transportation Service
You can arrange for your pet to be picked up from anywhere, making it easy for them to reach the airport. When your pet arrives, we ensure they are transported in temperature-controlled vehicles to their final destination.
Satisfying Dog relocation services/Cat relocation servies
Our expert team will assist you in arranging vaccinations, official health certificates, and other requirements for your pet to ensure their safe and comfortable arrival.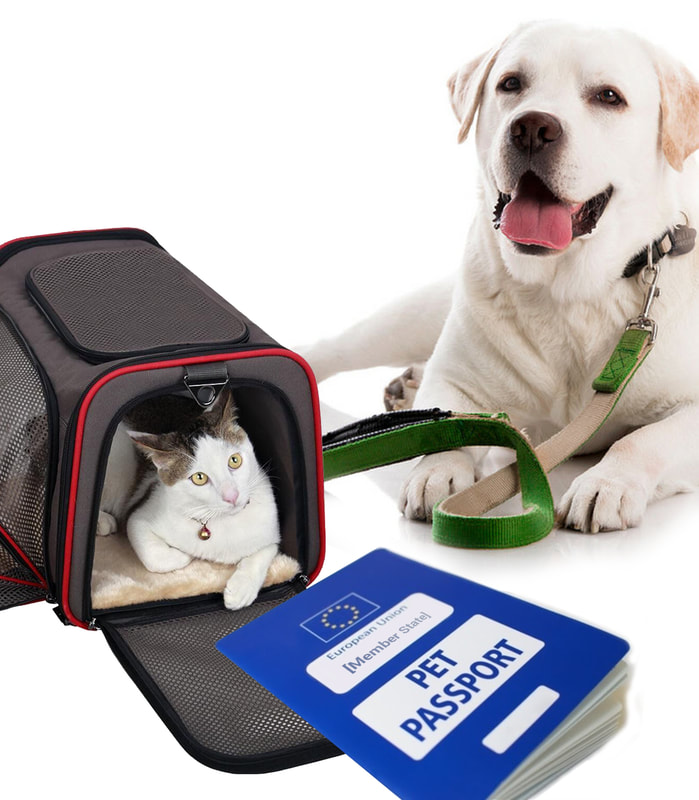 Pet Relocation in
Pet Travel