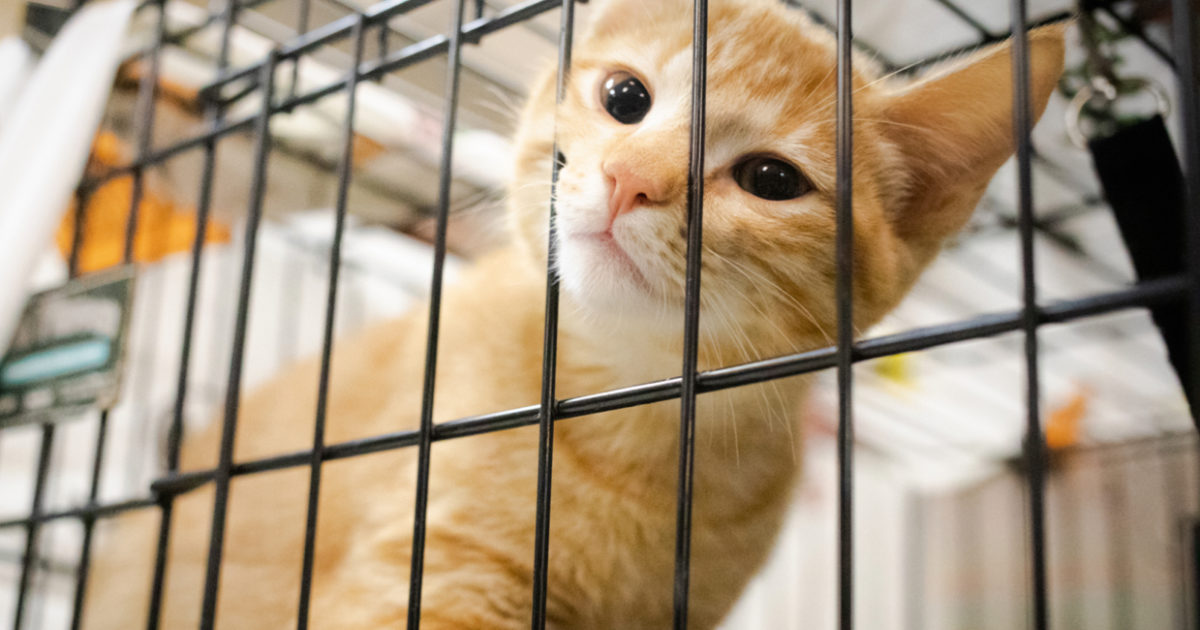 Your pet must be transported in a properly sized sky kennel compliant with IATA requirements. In the carrier, your pet must be able to stand up without touching the top, sit down comfortably, and turn around easily. The pet's height and length should not exceed the size of the carrier when they are outside.
It is best to familiarize your dog with a kennel before traveling abroad if he or she is not crate trained by putting treats in the crate and keeping him or her in it for a short period of time. You can use this method to minimize anxiety that arises during pet shipping, and to keep your pet calm in what could be a stressful situation.
The crate we provide for your pet is built for him alone with maximum safety and comfort in mind to ensure that he has a stress-free journey.
It is important for your pet to become familiar with the travel crate before the trip so they are comfortable on the actual day of travel.
Things need to know about crates
It's also important to know your pet's weight as each travel crate size has a weight restriction. The pet's crate should have ventilation on all 4 sides, have only one door and have metal bolts (not plastic) securing the top and bottom halves of the crates together. Clips are not acceptable for pet airline travel. In general, there must be 2-3 inches of clearance over top of the head or ears. If your pet is in between sizes then buy the larger size. Snub nose animals require a crate one size larger than normal. Special pets may require modifications to a standard crate to make it acceptable. For instance birds must be provided perches.
An appropriate crate should be like this:
Made of plastic

Held together all the way around with nuts and bolts

Metal front door

No wheels, is not collapsible, and has a spacer lip around the middle

Ventilation on all sides (international travel) or at least 3 sides for domestic travel

Wire training crate, crates that fold and collapse, soft-sided crates and crates with plastic pegs, snap closures or other means of holding the top and bottom together are NOT ACCEPTABLE

Must be at least 3 inches taller than the pet INSIDE, so that there is 3″ of clearance over the top of the head or ears, whichever is highest. Click here for instructions on how to measure your pet.
Container Requirements
In general, the containers must be appropriately sized, well-ventilated, rigid, and fit with solid and leak-proof floors. They must also comply with the following Regulations:
Containers must be constructed of fibre-glass, metal, rigid plastics or welded metal mesh. No wooden cage is allowed.
Foldable container fixing by removable pin will not be accepted for carriage as it is not a rigid design.
Containers made entirely of welded mesh or wire mesh will not be accepted.
Containers must be clean and leak-proof.
Any wheels attached to the container must be removed.
Animals must be able to stand, turn and lie down in a natural manner.
Containers must be adequately ventilated, with the majority of the ventilation system being situated in the upper part.
The maximum size openings in the welded mesh is 25 mm x 25 mm (1 inch x 1 inch) for dog's container, and 19 mm x 19 mm (3/4 inch x 3/4 inch) for cat's container. All openings must be nose and paw-proof.
Water container must be present within the container with outside access for refilling.
Water container must be open on the top surface allowing the animal unrestricted access and must be securely affixed to the inside of the shipping container.
Water bottles or similar dispensers that are attached either inside or outside the shipping container are not considered to be open containers.
Separate food and water troughs should be provided and easily accessible for replenishment in case of delay.
All feeding and watering instructions must be provided in writing and affixed to the outside of the container.